canada.com
July 14, 2012
Live Chat: The legal and ethical debate over male circumcision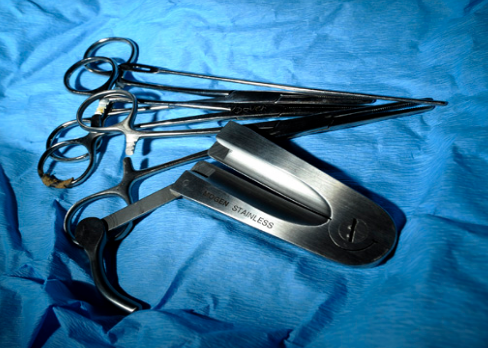 Tools used in circumcision. Is circumcision a violation of the rights of an individual (a baby) who cannot consent, or is it a religious freedom that must be protected? Have your say in our live chat.
[The central instrument is a Mogen Clamp, which has caused three botches so bad the lawsuits drove the Mogen Company out of business in 2010]
Photograph by: Aaron Lynett/National Post
A recent ban by a court in Cologne, Germany on the circumcision of boys for religious reasons has touched off a new debate on the subject. Opponents of the ban say it sets a dangerous precedent for what they feel are attacks on religious freedom. Some who support the ban say male circumcision is as dangerous and barbaric as female circumcision. Complicating matters is the fact that there are doctors on both sides of the issue who say their side is right. What do you think? Is the circumcision of baby boys a violation of personal rights or the upholding of religious freedom? What are the legal ramifications of the recent German ban? To find out more and have your say, join our live chat with
Ronald Goldman
, executive director of the Circumcision Resource Center in Boston,
Dr. Margaret Somerville
, founding director of the McGill Centre for Medicine, Ethics and Law in Montreal, and Dr. Tanvir Hussain, a cardiologist and adjunct professor of bioethics at the Pepperdine University School of Law in Malibu, California. Be a part of the discussion, Friday at 2 p.m. ET.